To satisfy all the needs of our customers, we offer about 35,000 variations of domestic textiles under the KOMON KOUBOU name. Our young designers who excel in creativity work every day to produce textiles that are ahead of the trends. We not only suggest suitable fabrics from among our products, but we also respond to the extensive requests of our customers, such as to develop original textiles for them. Closely working with our associated factories, we instantly give shape to image. As a partner to walk in step with, we support our customers in meeting their ideal textiles.
Manufacturing High-Quality and High-Value-Added Products
through Reliable Relations with Production Bases
Continuous manufacturing in our factories means the stable production of textiles. Moreover, by constantly visiting factories and maintaining close communications with them, we enhance reliable mutual relationships. In addition to benefiting from the high skills of our craftsmen, we can take command of and keep an eye on our production processes in Japan. Those are the reasons why we can produce high-quality, high-value-added textiles.
Creating One-and-Only Textiles
with Our Customers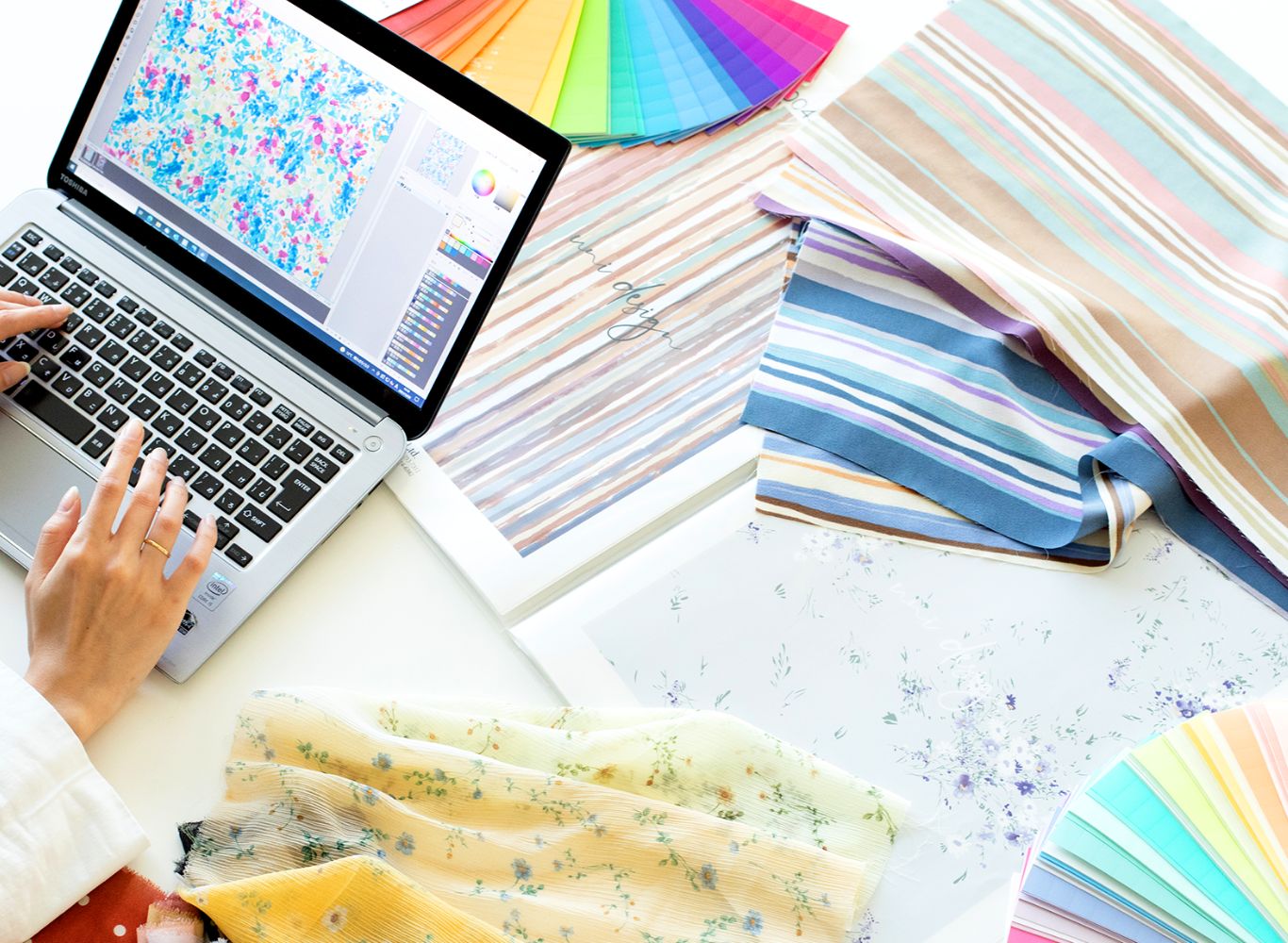 Offering Support
from Planning to Production
Besides developing our own original textiles, we can handle semi-custom-made orders such as changing colors, patterns, and fabrics, as well as full-custom-made orders for
manufacturing from scratch. From the planning stage including information gathering through production and delivery, we help create one-and-only textiles while building a bridge
between our customers and
production bases.
Rapidly Creating
Samples
by Sublimation Transfer Machine
Sublimation transfer machines have
been installed at our Osaka head
office and Tokyo store. The machine
can print samples in about 30 minutes using design output from a printer. If you bring design data to us, we can
produce strike offs with about 600
types of fabrics. Digital printing
enables us to present infinite color
variations and to print only the amount needed. Bulk production is available as needed.